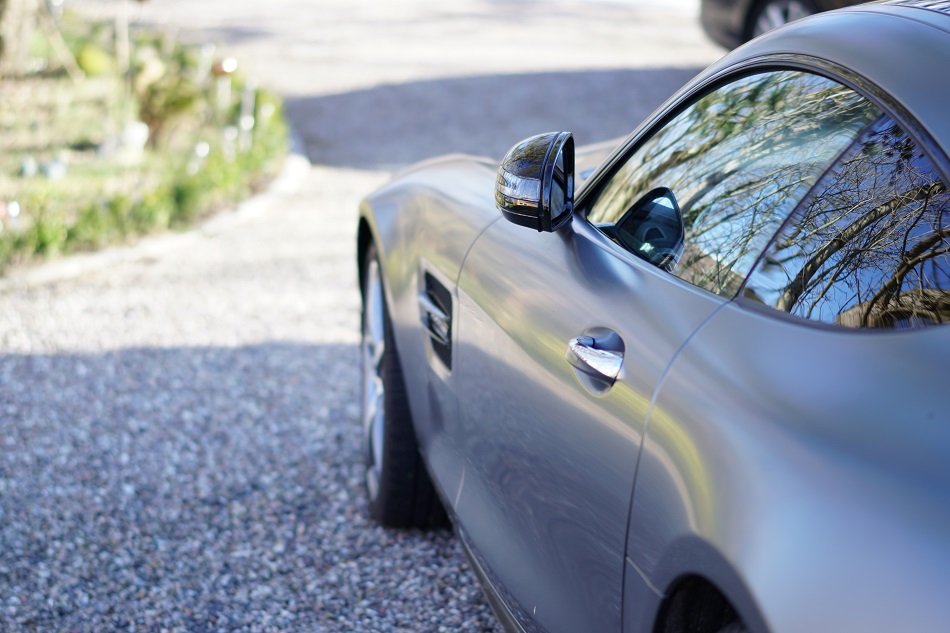 A Brief History of AMG
Driving down the roads of Berthoud, CO, Estes Park, CO, Johnstown, CO, Kelim, CO, and Loveland, CO, you have probably come across plenty of AMG's. Mercedes AMG is the high-performance subsidiary of Mercedes Benz AG. AMG was founded as a racing engine forge in 1967 by former Mercedes Benz engineers Hans Werner Aufrecht and Erhard Melcher. The letters "AMG" stand for Aufrecht, Melcher and Grobaspach (Aufrecht's home town). AMG started off by producing and testing racing engines, then expanded its business into building custom road cars based on Mercedes Benz vehicles. In 1986, the AMG Hammer sedan was released and was the fastest performing sedan at the time. Through the early 2000s, AMG primarily focused on supercharged V6 and V8 engines.
By 1993, AMG had become a prominent seller of modified Mercedes Benz cars, and in response, Daimler Benz AG signed a contract with AMG, allowing them to utilize his extensive dealer network. On January 1, 1999, DaimlerChrysler AG acquired fifty-one percent on AMG shares, and AMG was incorporated into the official Mercedes Benz lineup and renamed Mercedes-AMG GmbH. Six years later, Aufrecht sold his remaining shares to DaimlerChrysler, and since then, AMG has been a wholly-owned subsidiary of Daimler AG. Six successive lightly modified Mercedes-Benz AMG models (including, most recently, a C190 GT R) have acted as the safety cars for the FIA Formula One World Championship. Three AMG E-Class V8 Supercars competed in the Australian Supercars Championship from 2013 to 2015, operated by Erebus Motorsport under the AMG Customer Sports Program.
AMG Today
Today, AMG vehicles are crafted with a "one man, one engine" philosophy at the company's plant in Affalterbach, Germany. There are only about 50 AMG engine builders at the company, and each engine builder stamps the engines they make with an engraved plaque containing their signature.
AMG cars are sold alongside Mercedes Benz vehicles in their product lineup. No matter which AMG, you drive, our Quality technicians at Stan's Auto Service Inc can perform a multitude of services on it, including Maintenance & Electrical Diagnostic and Automotive repair. Today's AMG models include:
Mercedes Benz CLA Class: A series of subcompact executive vehicles that have been manufactured since 2013. The car was first marketed as a four-car coupe, and in 2015, Mercedes Benz expanded the line to include a station wagon version.
Mercedes Benz GLA Class: A front-engine, five-door, five-passenger subcompact luxury crossover SUV that was debuted at the Shanghai Auto Show in April 2013.
Mercedes Benz GLB Class: A front-engine, four or five-wheel drive five-door subcompact crossover SUV.
Stan's Auto Service Inc: Your Reliable Shop for AMG Repair
Eventually, all vehicles need to be brought in for repairs. Whatever your needs are, you can take your AMG to Stan's Auto Service Inc. Proudly serving residents of Loveland and surrounding areas since 1984, our highly-skilled technicians go through extensive automotive repair training. At Stan's Auto Service Inc, our owner Sheldon Barthlama's number one goal is complete customer satisfaction, and we will make sure your vehicle is taken care of with top-notch service and also efficiently and cost-effectively. Reasons You Should Do Business With Us:
Transparency
Honesty
Integrity
We are Experts
Years of Experience
If you are in or nearby US, feel free to give us a call at 970-667-6853 or go online to https://stansautoloveland.com/ to schedule an appointment at Stan's Auto Service Inc today! We have a review score of 100 based on reviews from 684 satisfied customers.
Stan's Auto Service Inc - Quality you Can Trust, at a Fair Price!.